We have been very busy gearing up for the new school year. The classrooms are clean, toys sorted, crafts are prepped, and lesson plans are prepared. We had our orientation night on Aug 23. Orientation allows the children an opportunity to meet their teachers, see their classroom, and meet their classmates. While the children are busy playing, I meet with the parents to go over our Parent Handbook and any other questions they have. Our goal is to have a smooth transition for everyone when school begins.
God has blessed us with 51 students enrolled for fall! There are a few openings in our program. If you know anyone interested, have them contact us at 396-3125. We are excited for classes to start Sept 4, the day after Labor Day. We have lots of new ideas that we are excited to see in action.
Jan Fick, Lori Larson, Kris Crowther, Lorri Anderson, and I will all be returning to teach this year. These people are a pleasure to work with everyday and make my job a lot easier. I feel blessed to work with fellow Christians who are passionate about teaching young children.
Please pray for all of us as we begin this new school year. Thank you!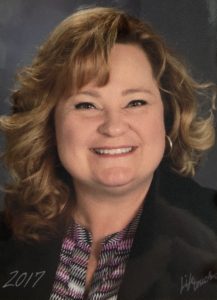 In Christ,
Leslie Clauson
Noah's Ark Preschool Director